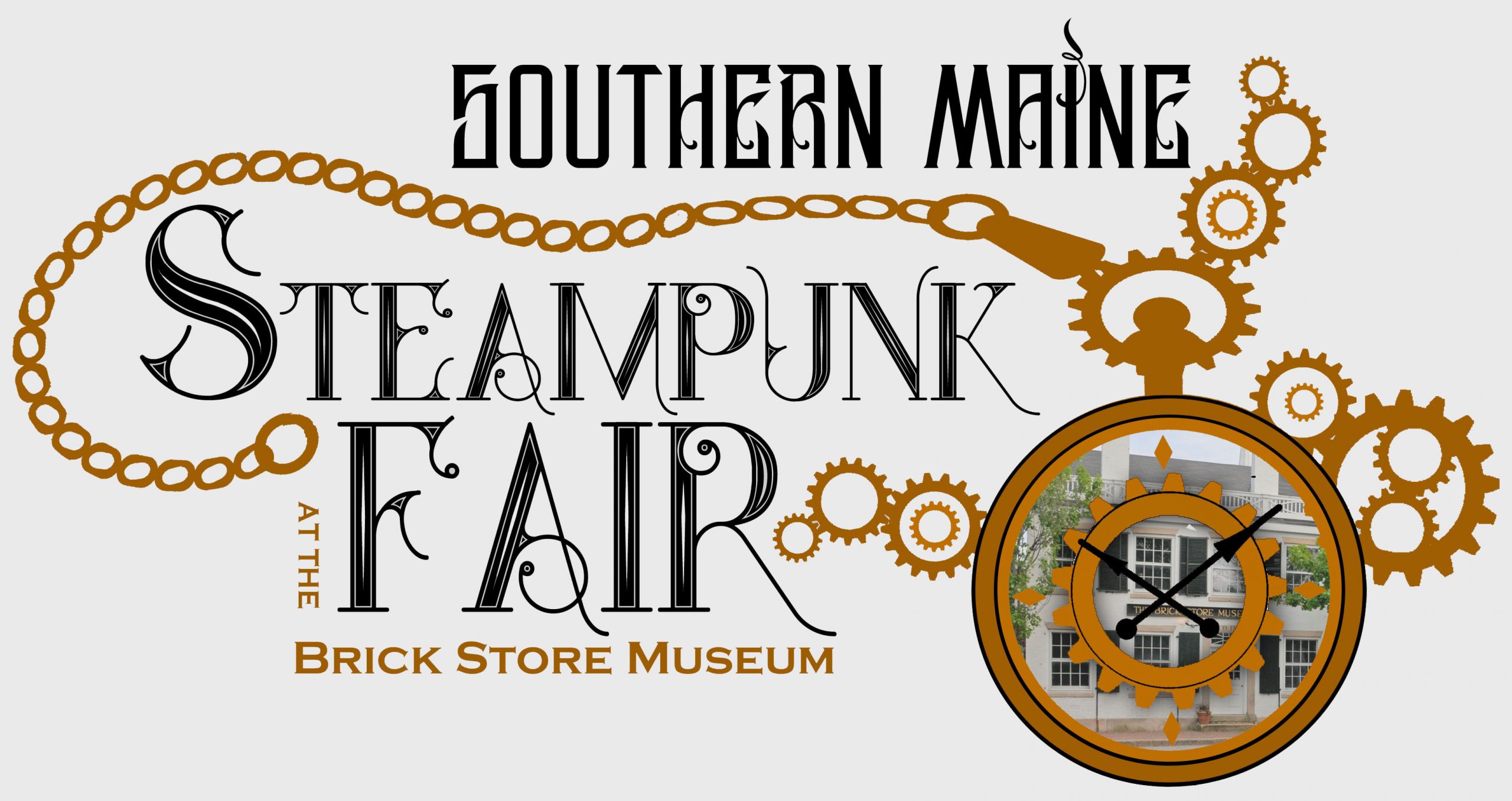 ANNOUNCING THE NEWFANGLED CONTRAPTION (DIGITAL) STEAMPUNK FAIR!
The 6th Annual Southern Maine Steampunk Fair is going to be different. To keep everyone safe and healthy, the staff at the Brick Store Museum has determined to move this event to a digital platform with special treats in store. We need your help to craft this special event – contact us at the contact below if you have any ideas! More information coming soon on our Newfangled Contraption (Digital) Steampunk Fair!
Registrations have been halted for this year while we design a new experience. If you would like to be placed on the list for next year, or would like to offer a digital feature, please contact Alex Fletcher, Museum Services, at afletcher@brickstoremuseum.org
NOTE to reserved vendors: we are pausing all registrations for now, and will be in touch with any changes soon (including refunded booth fees, where necessary).
6th Annual Steampunk Fair | Coming Saturday, August 8, 2020!
At the annual Steampunk Fair, visitors find demonstrations and presentations of artwork and craft-making; meet and greet with Steampunk authors; attend a Steampunk Tea Duel; discover crafters of Victorian-futuristic art and crafts; create at our Maker Station; play Victorian lawn games; and much more.
This year, in order to keep everyone safe and healthy, we have pivoted to a Newfangled Contraption (Digital) Steampunk Fair! Happening on August 8, the Fair will take place on a digital platform with some special treats in store. More information will be announced soon.
To see images from our past fairs, check out images from New Clear Rain Photography!
Learn More:
Plan your visit: the Southern Maine Steampunk Fair occurs annually on the second Saturday in August. Please find tickets via our Calendar.

+
Interested in volunteering as an event volunteer? Learn more and sign up.
+
Would you like to sponsor or support this event? Contact Cynthia Walker at cwalker@brickstoremuseum.org or (207)985-4802.