The first half of the 20th century saw extraordinary changes in the ways Americans produced, procured and prepared food. During the Industrial Revolution, there was a steady increase in food production with advances in farm equipment leading to greater yields on American farms.  At the same time, a rapidly growing transportation network of refrigerated ships, railroads, and trucks expanded the reach of different food crops and increased the variety of foods people could expect to buy.  Also new technologies, such as mechanical refrigeration, reliable industrial canning, and, by the end of the era, frozen foods, allowed people to eat food that was not necessarily local or in season. At the same time, immigration played a key role throughout the 20th century introducing new flavors to the kitchen.   Food became more abundant and more affordable, all leading to a greater variety of recipes. Below are excerpts from two 20th century cookbooks found in the Museum's archives.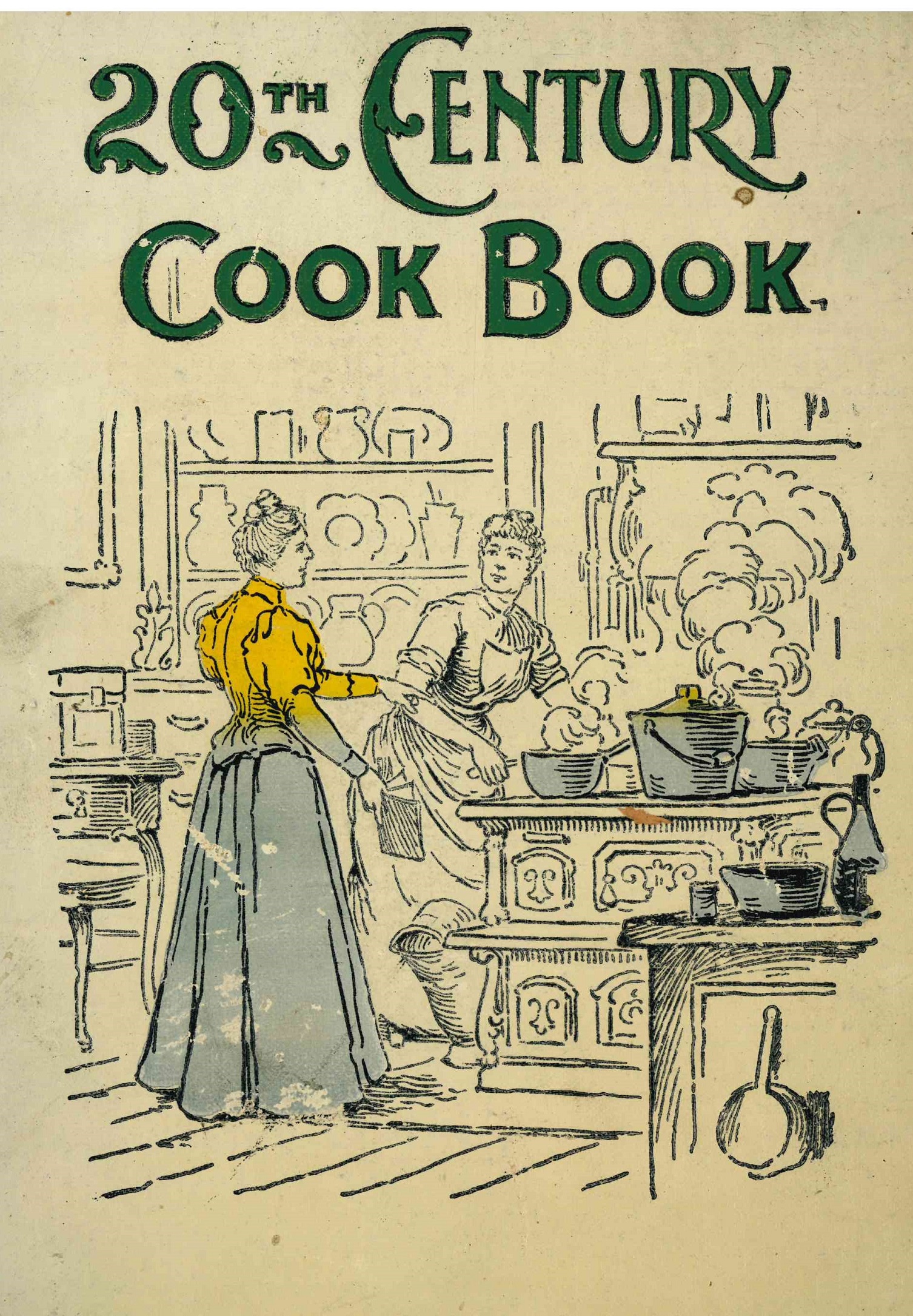 There was never a time when there was less excuse for ignorance in any branch of human progress than there is right now. The dawn of the Twentieth Century shows the light of knowledge shining on all great achievements, but the most brilliant light is in the advancement of the Science and Art of Cookery and the Culture and Economy of the Home Beautiful" .  So begins the 1905 cookbook aptly named, The 20th Century Cook Book by Francis Carruthers.  
In the "Twentieth-Century Home Cookbook," Mrs. Carruthers wrote sound advice that applies to this day, "Meals should be timed by common sense. It is probably more healthful to take a rather light breakfast, which should always include coffee. At noon a more substantial meal is in order, but as in this country, several hours of hard work are to follow, it should not be too heavy, and a quarter or half hour's rest after it is time well spent.
"The dyspepsia so common in this country comes from taking as a habit, more food than is necessary, and then working hard with head or body immediately afterwards. Digestion requires repose, and most people eat far more than nature calls for.
"The best time for a heavy dinner is after the hard work of the day is over and a couple or more hours can be given to comfortable rest, reading, conversation or light amusement."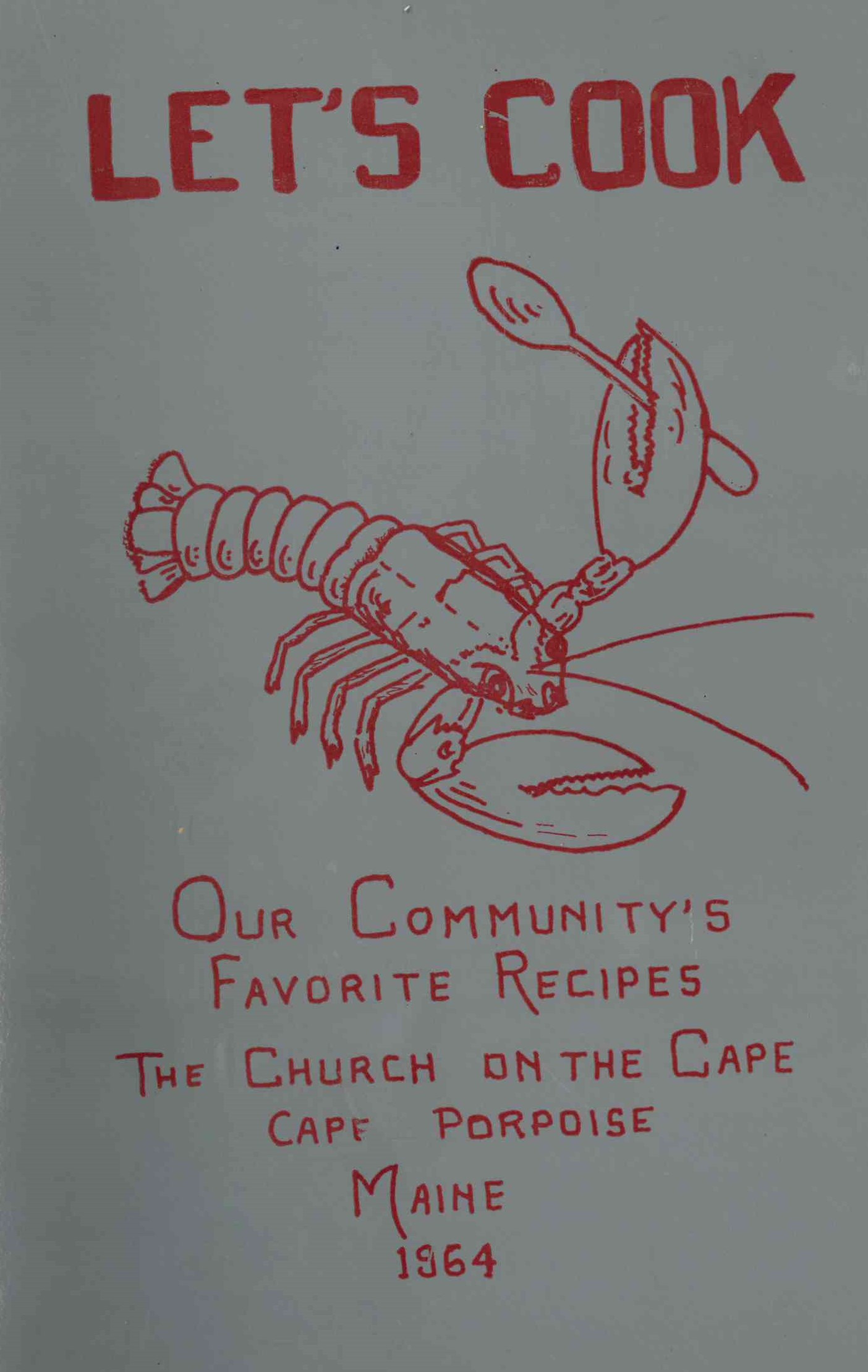 The second cookbook was created in 1964 by our community and really reflect the tastes, flavors and ingredients of New England.  Let's Cook is a compilation of favorite recipes from the congregation of The Church on Cape Porpoise.  Many of these were handed down through their families perhaps with just a few changes here and there.