Southern Maine Archaeology Resource
Welcome. This website showcases the ongoing archaeological work in Southern Maine, helping us to understand the past and plan for the future.
This ever-changing resource based at the Brick Store Museum collects archaeological information in one central place for educators, students, and the general public to access.
Site content is produced by the Cape Porpoise Archaeological Alliance and Brick Store Museum staff to create an active and engaging resource offering videos, content, and paired lesson plans for the public.
Major Supporters of the Southern Maine Archaeology Resource:
Elizabeth Kelley Erickson's recent work is the result of her lifelong exploration of the islands off Cape Porpoise, Maine. Her paintings and drawings reflect the transience of those islands and the natural and cultural essence they hold. In addition, Elizabeth is the Senior Artist for the Cape Porpoise Archaeological Alliance where, as an artist in service of science, she documents artifacts and interprets Precontact landscapes through drawing. Elizabeth's work is part of the Brick Store Museum's permanent collection.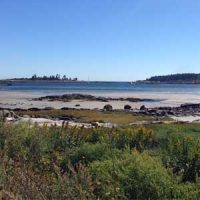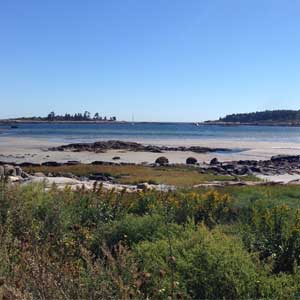 CPAA is grateful for the support of the Cape Porpoise community, many of whom have lent their homes, water access, knowledge and advice to this project over many years.
Join our Sponsors in Supporting Archaeological Research in Our Community