Canoe Conservation
A Step-By-Step Process
 A dugout canoe is a boat that is carved from one log. Many people throughout the world, including Indigenous People, used dugout canoes for fishing and travel.
Stage 1: Discovery & Excavation
On June 1st 2019, Archaeologists of the Cape Porpoise Archaeological Alliance recovered the remains of a 700-year-old dugout canoe buried in the intertidal mudflats Cape Porpoise, Maine. They excavated around the canoe at high tide so that the dirt and sand would flow away with the outgoing current.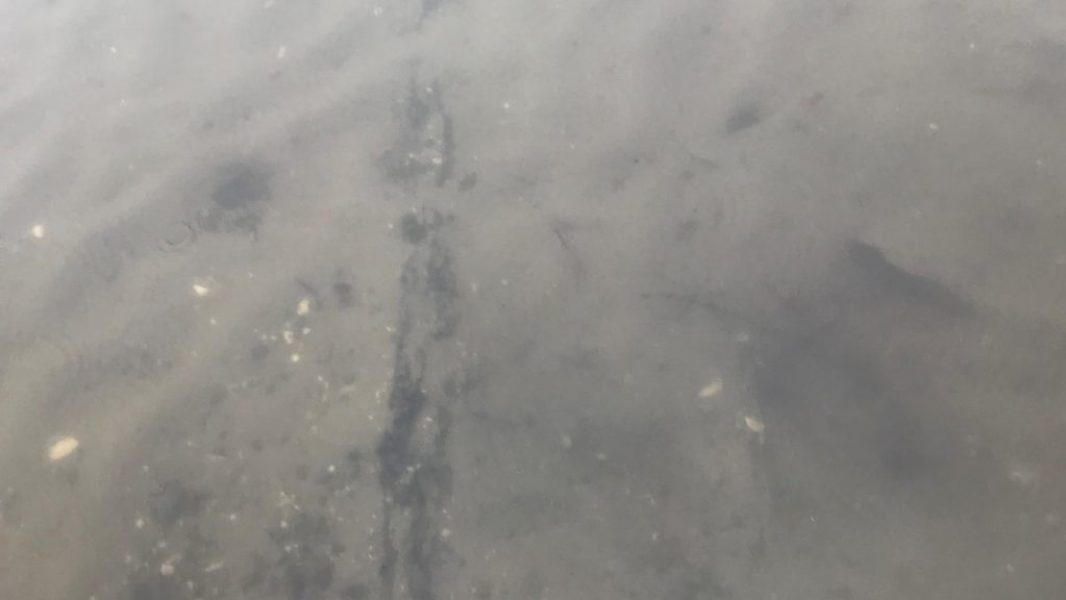 Canoe submerged in water.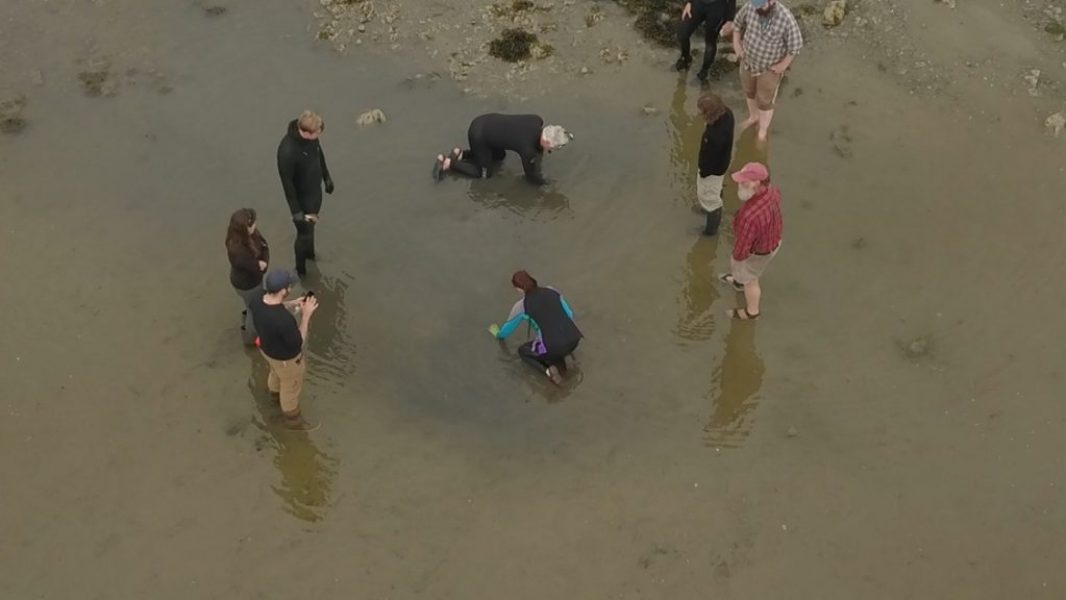 After the tide went out, archaeologists noticed that much of the wood was "punky" meaning it had a soft spongy texture. The canoe was very fragile.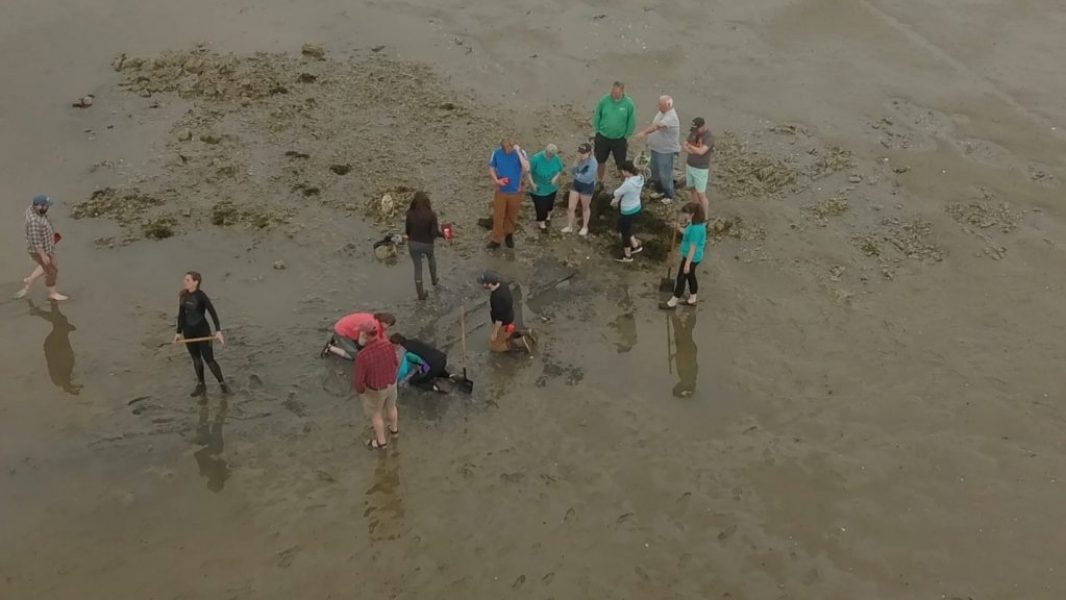 As a way to protect the canoe during its excavation, archaeologists used "pool noodles" to pad it.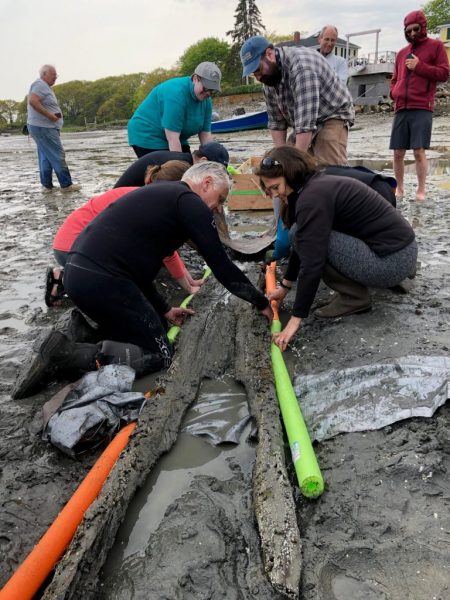 Earlier that day before the canoe was excavated, archaeology students from the University of New Brunswick and University of New England prepared a container that would be used to transport and store the canoe.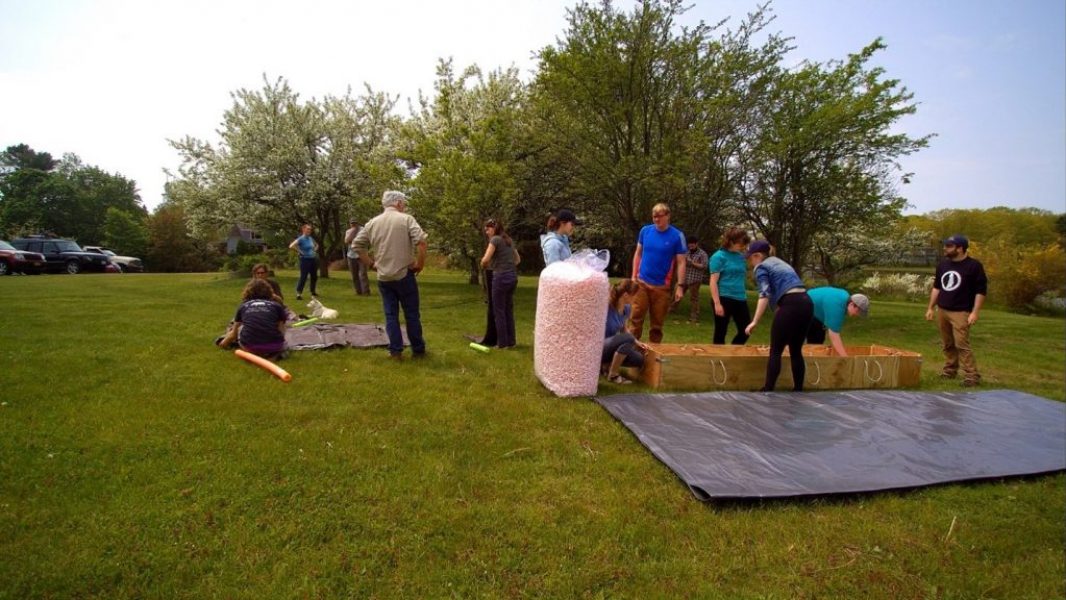 When the canoe was extracted from the tidal mud, pool noodles were used for support. Straps were gently worked underneath the canoe to lift it into the container.
It was carried across the flat and moved to the Clement Clark Boat House in Kennebunkport for conservation.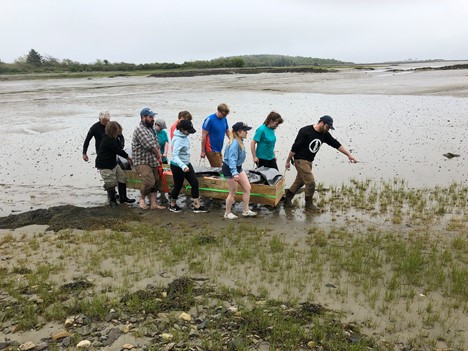 Upon arrival at the boathouse, the canoe was soaked in fresh water. Salinity tests were routinely conducted until salt levels were no longer detectable. In November of 2019, Polyethylene glycol (PEG) was added. PEG is a water-soluble wax-like chemical that penetrates and when dried re-adheres and strengthens wood fibers.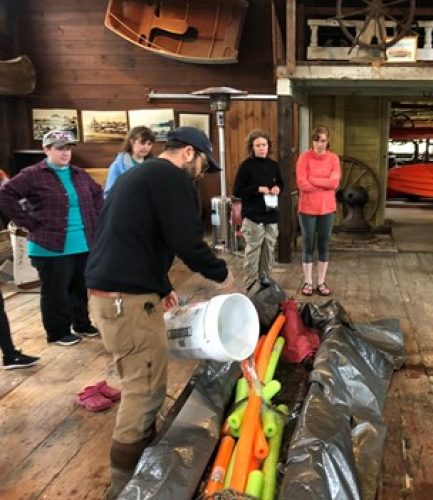 At first, archaeologists changed the water daily as a rotten odor persisted and an assortment of crustaceans and mollusks were still within the wood's crevasses and worm holes.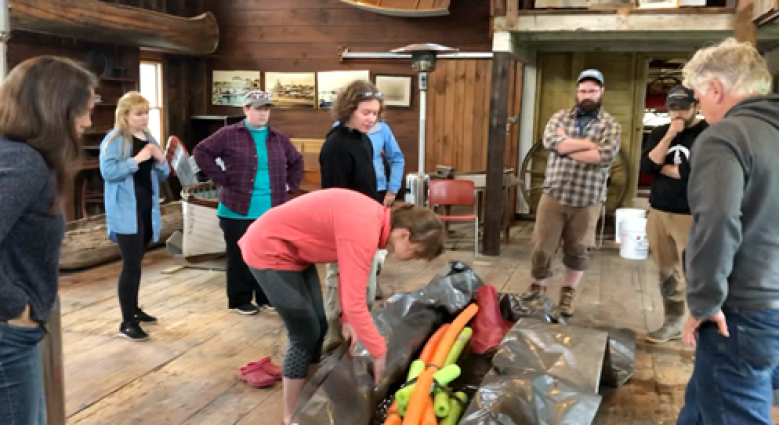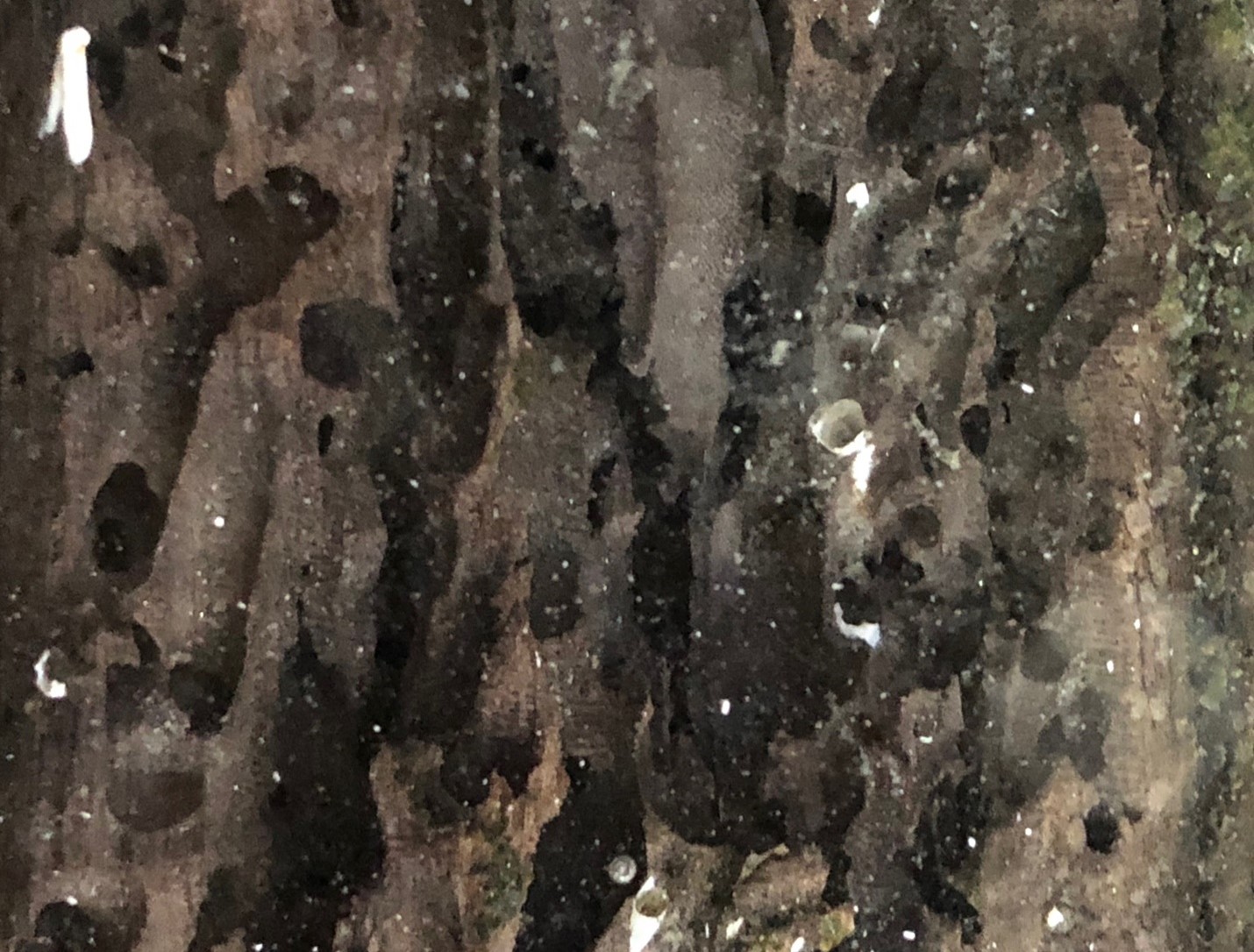 While the canoe was soaking in fresh water, CPAA Senior Artist Elizabeth Kelley Erickson and Susan Osgood of the University of Chicago's Epigraphic Survey in Luxor Egypt, documented the canoe through technical drawing. The drawings recorded the condition of the canoe as it was found.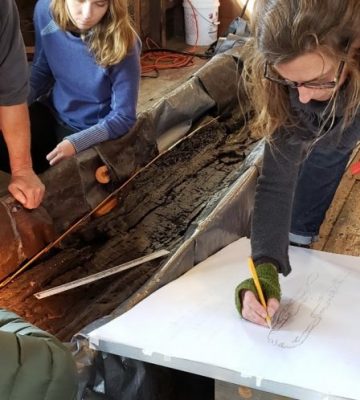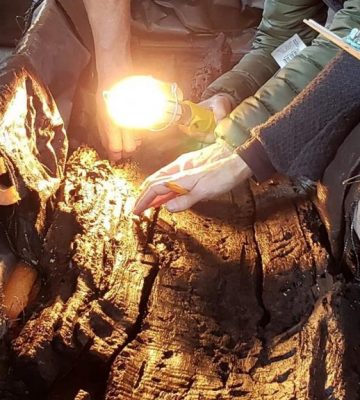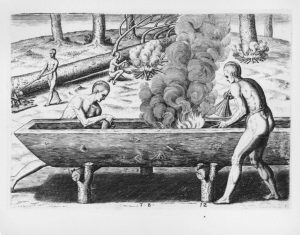 Identification
Chop marks that went diagonally across the grain were observed on the interior surface of the canoe.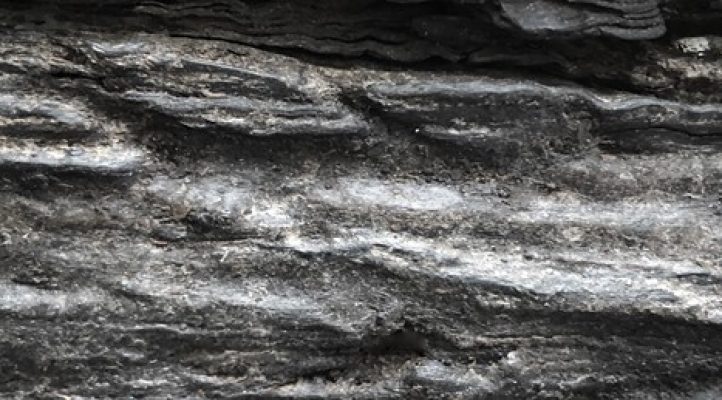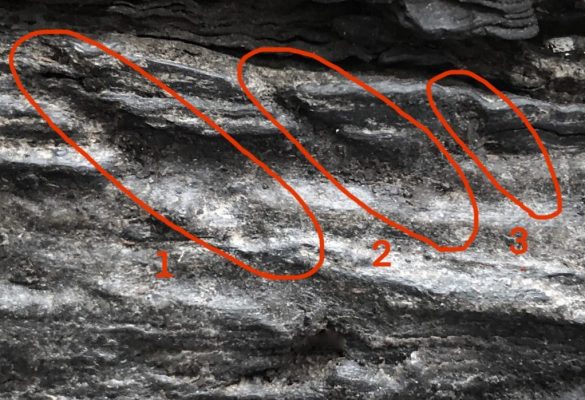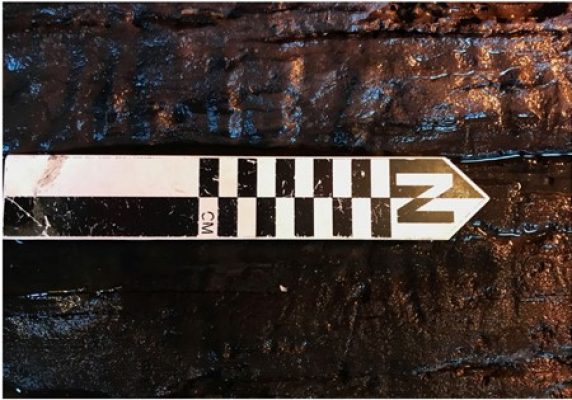 Over a six-month period, PEG was increased to the water-based solution and in late April of 2020, the canoe was removed and pressure bound in cloth for a slow drying process.

After 8 weeks of drying, the canoe was unwrapped and although the most portions held firm, some splitting, warping and twisting occurred. This was addressed by inserting metal pins and attaching the canoe to a custom crafted exoskeleton.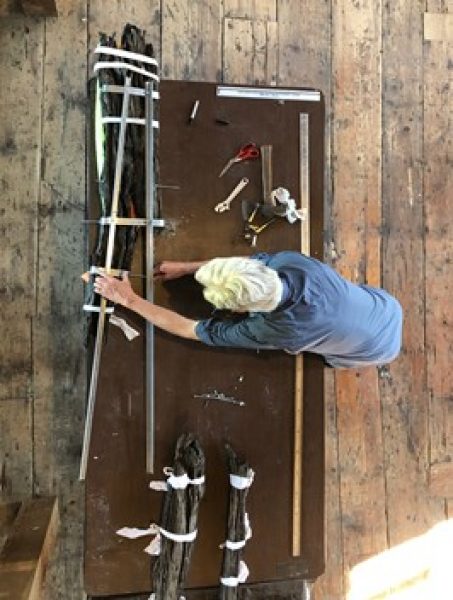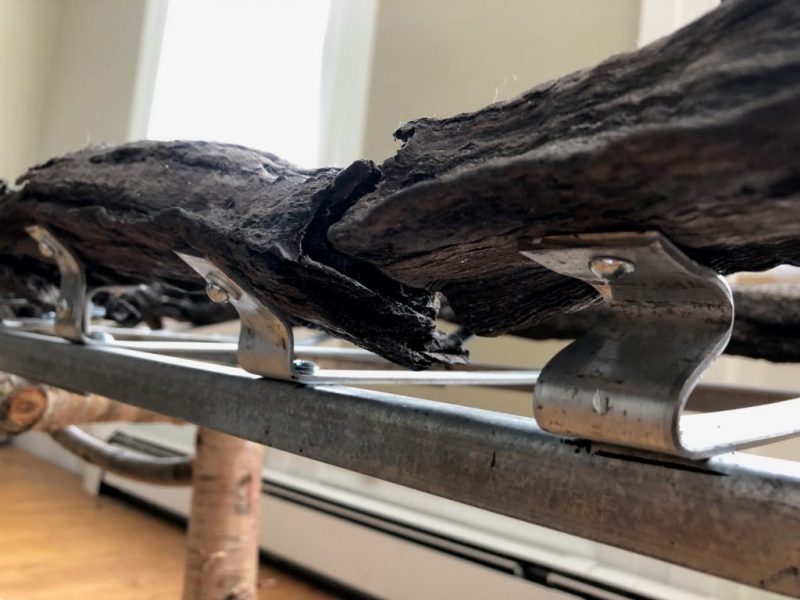 Every bracket was individually fabricated to hold the canoe in its original shape.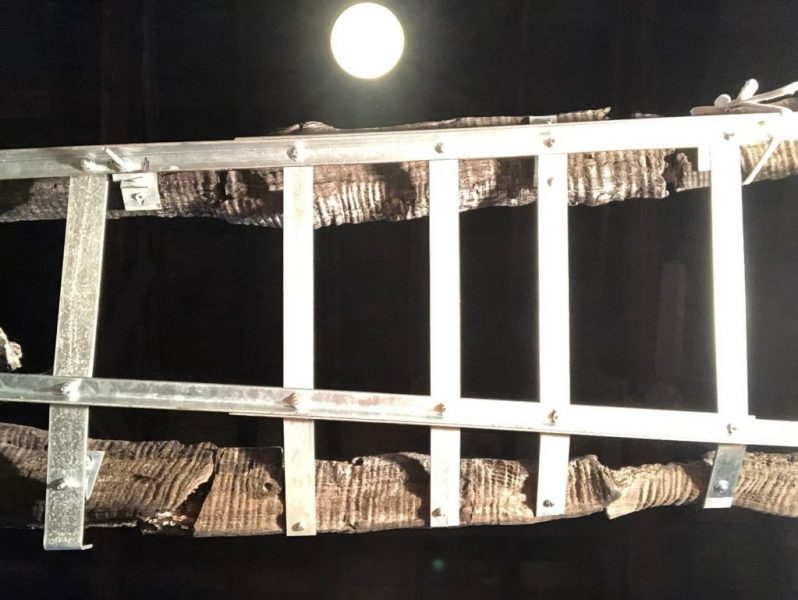 Individual brackets were supported by cross bars.

After conservation the canoe was transported to the Brick Store Museum in Kennebunk, Maine where it is now part of the Museum's permanent collection.