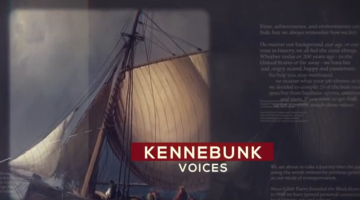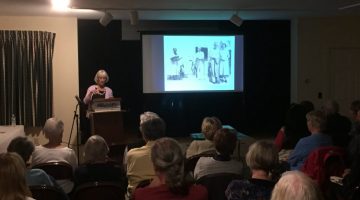 "Welcome to the Brick Store Museum"
A film by Sarah Knox, film major, University of Southern Maine. Sarah joined the Brick Store Museum over the course of two months in early 2022 to interview staff and volunteers about their work at the Museum.
The Museum's podcast series, The Brick, covers the culture of the Kennebunks in monthly episodes, with featurettes on local history and artifacts; stories of people and locations; clips of oral histories; and interviews with current residents and Museum members.
Start your listening journey HERE>
Kennebunk Voices Series
Protected within our walls are the stories of people. Well-known, unknown, or somewhere in between, every story matters. Explore the Archives like never before. Current residents of the Kennebunks perform performances of archival letters written by historical Kennebunkers through the centuries.
This series was created with Video Creations through support from the Davis Family Foundation and the Morton-Kelly Charitable Trust.
At right is the introduction video to our series, narrated by Richard MacGonagle. Find the entire series below, or on our Youtube Channel!
These lectures are free to the public and linked to Youtube.
Additional lectures can be found on the Museum's Members' Portal, accessible to Museum Members! Learn more here.
These virtual programs are pre-recorded and can be accessed anytime after ticket purchase. Your $5 purchase supports the Museum's continued mission.
While the "live" event typically takes place in October, this recording is now available to visitors year-round who are interested in the history of Kennebunk's Hope Cemetery.
Tours and Museum Features
Videos are linked to Youtube.