Welcome to the Century Saturday Series!
It's time to explore 19th century Maine.
This program was originally created as a live museum event, included in the price of daily admission. While this online program is free, please consider making a donation in lieu of the cost of a ticket (only $5!), or any amount, to support the Museum's educational programming.
Welcome message from Cynthia Walker, Director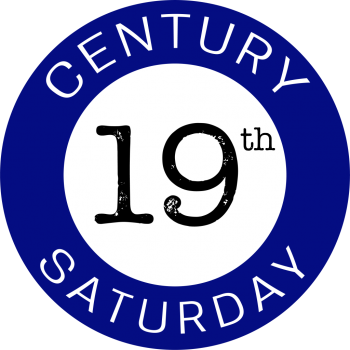 Pop-Up 19th Century Kennebunk Exhibit:
Hear the story of Edwin Walker

Edwin Walker lived in Kennebunk with his family. He lived from 1820 to 1891. Like many members of his family, he kept extensive diaries of his life. Edwin's diaries are now in the collections of Maine Historical Society.
In the Brick Store Museum's 2016 exhibition, "To Your Health: Examining the History of Modern Medicine," we focused on Edwin's experiences in 1874 and 1875, a time in which he lost both of his daughters within a year of each other to tuberculosis.
This video shows images of Kennebunk against Edwin's diary entries, as read by Rick Wolf.
Kennebunk Voices of the 19th century

Hattie Dudley's voyage, 1884
Protected within our walls are the stories of people. Well-known, unknown, or somewhere in between, every story matters. The "Kennebunk Voices" series presents performances of archival letters written by historical Kennebunkers through the centuries.
Here are two from the 19th century. More can be found on the Museum's Youtube Channel.
Robert Lord to Lizzie Bourne, 1849
19th Century Holiday Traditions

This short spotlight discusses traditions surrounding the holiday season in Kennebunk during the 19th century. 
The feature was produced in conjunction with the Museum's 2012 exhibition, "From the Kennebunks to Appomattox: The Civil War at Home and Away."
Further Resources to Explore:
Native-Land – interactive map that helps us discover the indigenous land on which we all live, and what peoples lived here before the arrival of European settlers.
Smithsonian Museum of American History – "America's New Birth of Freedom: Documents from the Abraham Lincoln Presidential Library" digital exhibition
Southern Maine Steampunk Fair (digital) – the Museum's own annual event explores how the 19th century plays a large role in the steampunk phenomenon in today's society.
More to See at the Museum: