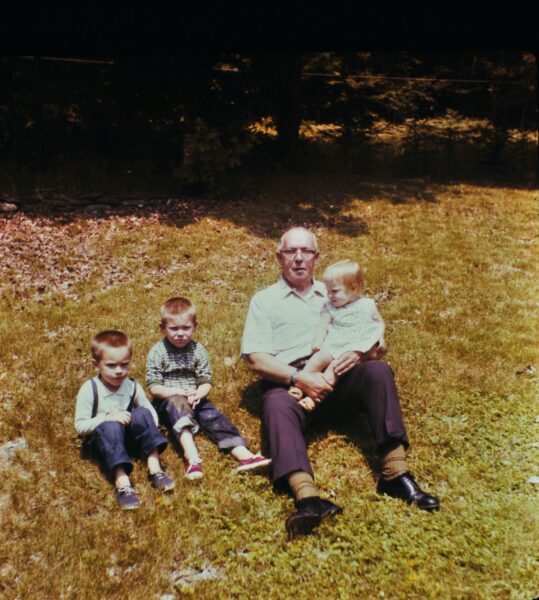 James Haddow (1895-1979) was born in Kilmarnock, Scotland, the oldest of three siblings. He grew up in Barrow in Furness, Lancashire, England and served in the Royal Air Force during World War I as a spotter, lying in a basket suspended beneath an airplane and identifying targets for the gunners. In  February of 1923, he arrived in the United States by way of Quebec. In 1932, he married Madeline Gosling in Quincy, Massachusetts where he worked as a draftsman for Bethlehem Steel Company. The couple's only child, James Edward Haddow, was born in July of 1934.
James and Madeline began the family's long relationship with the State of Maine when, starting in the 1950's, they traveled to a remote cottage camp on Sebec
Lake in Piscataquis County. A few years later, they bought their own little house in the tiny town of Bowerbank. Their descendants still spend time at that house, which has grown with the family through the years.
Although he was a U.S. citizen and lived happily in Quincy, Massachusetts for the rest of his life, James was a lifelong Anglophile who instilled in his family a deep appreciation of and love for the British Isles, and especially Scotland. He loved to sing, and had a booming deep bass voice. He was also a gifted artist who created many beautiful drawings and paintings, each signed in his precise draftsman's hand. He had a wonderful sense of humor and often entertained his three grandchildren with funny stories and silly songs.
-Honored by Anne Cressey