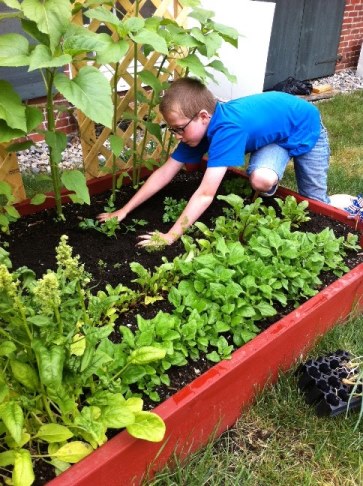 It's springtime! With the sun out over the past few days, the Museum staff and volunteers have been starting seeds indoors. We have a big plan this year: thanks to the support of a recent SeedMoney grant and individual supporters that matched funding, the Museum will be doubling the size of our Victory Garden this year.
Keep your eye on our blog to see images of seedlings sprouting up and discussions of what vegetables we'll be planting this year.
We are in need of your help. Due to the COVID-19 impact on school closures, we are unable to work with KHS Alternative Education classroom that would have been helping us to build and install new raised beds this spring. Can you build a raised bed at home? Or start some seeds for us? Email Jeannine McCoy, Volunteer & Stewardship Coordinator, using the Contact Page to volunteer. We will send you specifics for the raised beds, and reimburse you for materials, thanks to our SeedMoney grant. Thank you!