Elizabeth (Beth) Polletto
May 1985 – March 2012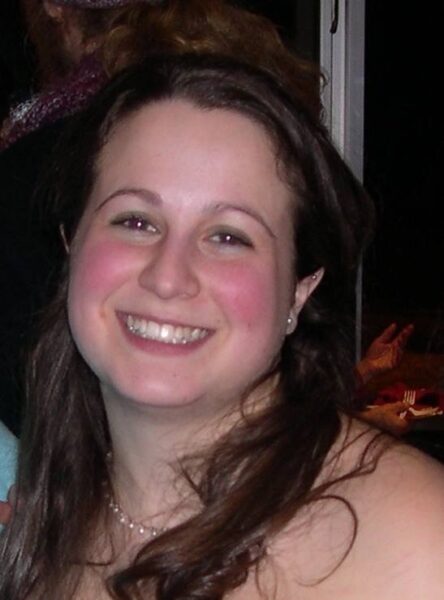 Elizabeth (Beth) was the youngest child. She had 2 older brothers that adored her. She was born in Silver Spring, Maryland .  Beth was very creative in Art, Music and Cooking. When she was in first grade, her older brother just started high school and was in the music program. When she heard the band play, she decided then, she wanted to learn how to play the flute. When she was in 3rd grade, we took her to a private flute teacher. The flute teacher wanted to be sure her fingers could reach the keys. They did and she started taking flute lessons.
Both of her brothers were in the high school band so it gave Beth a lot of inspiration. Finally, she auditioned for the high school band and she received a scholarship and was chosen to play in the upper band. There she moved up to first chair and started playing the piccolo as well as the flute.
Beth's uncle had a house in Wells, Maine. She was 15 months old when she first came to Maine for vacation. Beth and her family vacationed for 2 weeks every summer.  In her Junior year she started to look at music colleges. Beth decided to go to the University of Southern Maine, School of Music. She loved Maine. She also was familiar with the University and the music program, since her brother studied piano there. She majored in Flute and Music Education. She graduated in Dec. 2007.
Beth started her teaching career at 2 schools in Maine. She was a Band teacher at Gray-New Gloucester Middle School and a general music and band teacher at Georgetown Central Elementary School. She had taught for almost 3 years until her life ended tragically. Beth loved her students and they loved her. Beth gave so much inspiration to her students and some them went on to study music. To this day she is still remembered and missed by everyone who knew her.
Honored by Kathy & John Polletto