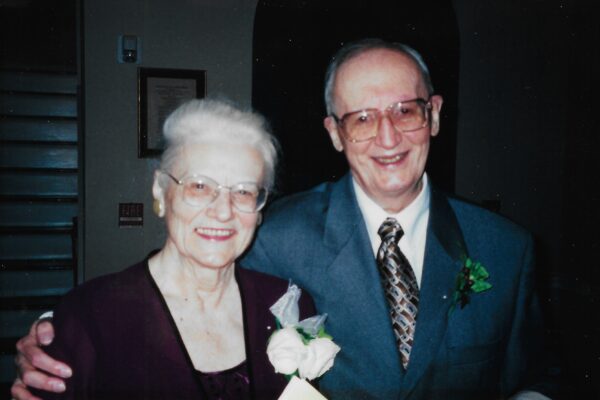 This Memory Light honors my parents, Bill and Anne Griglock. They were born in Exeter PA in the 1920s and grew up during the great depression. Both were children of coal miners who learned early-on the value of family, hard work and education. They were high school sweethearts. Dad was the star athlete while Mom was the artistic class valedictorian. They married in 1947 and enjoyed 57 years together until Bill's passing in 2004. Mom left us in 2018.
Bill and Anne moved to Connecticut following their marriage where they remained for the rest of their lives. They raised three children who all went on to graduate from college and enjoyed successful careers. They were also blessed with a grand daughter who they were determined to spoil.
Dad was a graduate of the University of Scranton where he captained the basketball team for three years. His entire work career was with Raybestos, where he continued to be deeply involved with sports. He coached and managed the Raybestos Cardinals to two fast-pitch softball national championships in the 1950s. Mom was a talented artist who gave up her career to raise her family. However, she never abandoned her love for art which was evident in her drawings and her passion for collecting items that "spoke to her" at various antique shops and thrift stores. And over the years a lot of things "spoke to her", sometimes to Dad's chagrin.
Mom and Dad had a wonderful life together. They loved and respected each other and shared the same values. This Memory Light glows in their honor. We love and miss you every day.
Honored by Bill Griglock