Welcome to the Century Saturdays Series!
It's time to explore 17th Century Maine.
This program was originally created as a live museum event, included in the price of daily admission. While this online event is free, please consider making a donation in lieu of the cost of a ticket (only $10 for a family of five!), or any amount, to support the Museum's educational programming.

A short welcome and introduction from Museum Director Cynthia Walker.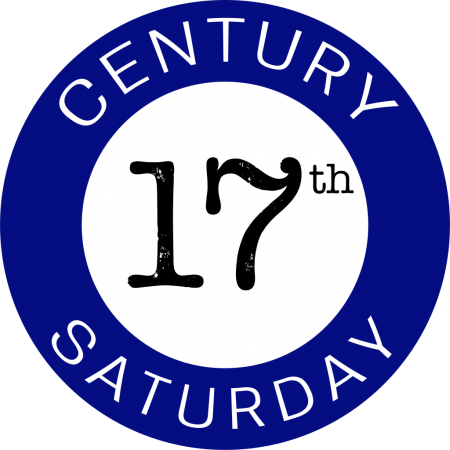 Pop-Up 17th Century Kennebunk Exhibit:
Guest Lecture: 17th Century Clothing and Culture

Astrida Schaeffer: 17th Century Clothing in New England
Astrida Schaeffer is a clothing historian. She uses clothing to understand the histories of peoples and places.
In this presentation, Schaeffer studies the clothing of both the indigenous culture and the European culture that met here in New England in the 1600s. By the end of the 17th Century, these styles had changed with more interactions between the cultures.
One important highlight Schaeffer mentions is how clothing differed within different cultures. In native New England tribes, dress style differed between tribes and their own distinct cultures. In European dress, styles were similar across countries and colonies, but differed depending on economic status.
Astrida Schaeffer has been making reproduction historical clothing since 1986 and museum mannequins since 1998. She managed collections at the Museum of Art, University of NH for ten years and learned the craft of carving mannequins at the Textile Conservation Center in Lowell, MA. More information can be found on her website.
At its very base, a map is a symbolic representation of selected characteristics of a place, such as physical appearance and landmarks. Maps can also tell readers about people living in a region; plants and animals; and cultures. In fact, maps are incredible holders of cultural and historical knowledge.
Map History
One of the world's oldest existing maps (a stone tablet) comes from Spain. It dates back nearly 14,000 years. The ancient Greeks were the first to create scientific cartography, and were able to determine the general size and shape of Earth. Greek mapmaking reached a level of accuracy that, according to National Geographic, was not seen again until the 1400s.
During the Middle Ages in Europe, maps were much less accurate. Cartographers drew maps based on religious beliefs, which often made them inaccurate. During this period, Arab scholars kept scientific cartography alive; in fact, Arab cartographers produced the first accurate globe of the Western world.
---
By the 1400s, mapmaking in Europe improved. This was because European explorers had begun traveling farther on the oceans to new (to them) lands and had to create more detailed coastlines. By the 1800s, fairly accurate maps of the entire world were being drawn. 
As National Geographic has shown us, computers have expanded what maps can do.  Almost the entire surface of Earth has been mapped with very high accuracy. This information is available instantly to anyone with an internet connection. 
Though maps have existed for a long time, maps of the New England coast were created in the 16th and 17th centuries by Europeans exploring the areas. Not only does it allow modern readers to learn early place names, but it allows us to see who lived there. Maps can also show us early European perspectives of the continent they explored.
As exploration of New England increased, the better the maps became. Maps are both scientific and cultural documents. Mapmakers, in turn, helped to shape Europeans' outlook on the world, and their sense of entitlement in lands other than their own.
As you explore this portal, you will find some early maps in the collection of the Museum and other Maine institutions that show this area. Imagine the challenge of making a map for a place that you recently visited. What information would you need first? What would you include in your map? Would you have village names and landmarks? Would you sketch the people living there? What about animals and plants?
Further Resources to Explore:
Osher Map Library – interactive map builder for kids (or adults)!
Native-Land – interactive map that helps us discover the indigenous land on which we all live, and what peoples lived here before the arrival of European settlers.
Wabanaki Traditional Lifeways Study – completed by the Environmental Protection Agency. Further reading and detail on lifeways and traditions that continue today.
More to See at the Museum: