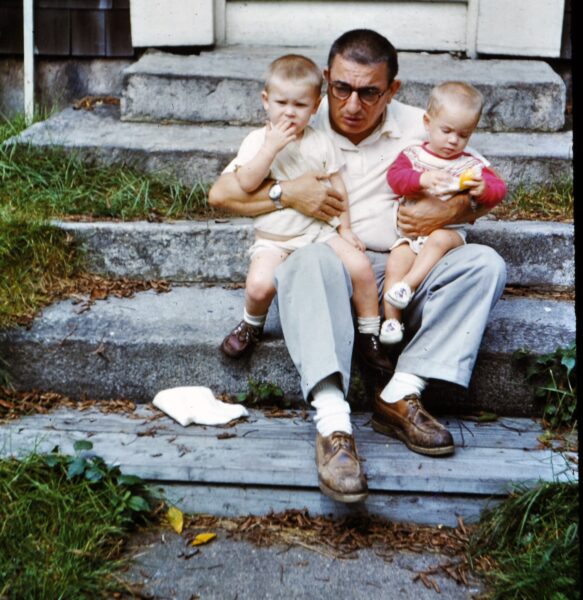 Max Kozodoy (1908-1998) was born in New Jersey to parents who had recently come to the United States to escape oppression in their native Russia. Max was
the oldest of three boys. Not long after his birth, the family moved to Massachusetts, where he remained for the next 60+ years. Max went to Harvard University for undergraduate studies and to Tufts Medical school. He married Nelle Laux in 1936 and in 1937 they had the first of four daughters, named Paulya for his mother. Over the next 12 years, Kate, Meri, and Nikki were born.
After finishing medical school, Max went into private practice. In keeping with his deeply compassionate nature, he refused to accept payment from patients when he knew they were struggling to get by. His wife and daughters had fond memories of food and gifts that his grateful patients would bring to the house, and this led to friendships with families of many national origins and ethnicities; these relationships enriched the Kozodoys' lives far beyond what monetary payments could have accomplished. After the United States entered World War II, Max served as an Army doctor in Europe.
In many ways, Max's life was marked by sadness and loss. His mother died when he was 16. Both his father and one of his younger brothers died in their early 50s. One of his daughters died at age 27 and another was murdered at age 32. Despite all of this, he maintained a love for humanity and always saw the best in people. For younger generations in the family, his legacy is a lesson in compassion, tolerance, and love.
Honored by Anne Cressey